In den Charts spielen Instrumental Hits in den letzten Jahrzehnten keine große Rolle mehr.
Hier einige interessante Instrumental Songs der 60er und 70er Jahren aus Soul, Funk, Pop und Soundtracks. Inklusive Playlists

Intro 40er und 50er Jahre
Zu der Zeit gab es noch zahlreiche Instrumental Hits von Swing-, Jazz- und Tango Orchestern, wie zum Beispiel Glenn Miller, Benny Goodman, Charlie Parker.
Im Genre Rock 'n' Roll hatte Johnny & the Hurricanes mit "Red River Rock" einen Millionenseller.
---
Die Instrumental Hits der 60er Jahre
Im Jahr 1962 erschien der erfolgreichste Instrumentalhit aller Zeiten von The Tornados – Telstar
In den 60ern entstanden viele großartige Instrumental Hits die zu Klassikern wurden. Hier einige Beispiele:
Dave Brubeck – Take Five (Release 1961)
Mar-Keys – Last Night (1961)
Ramsey Lewis – The In Crowd (1965)
Bar-Kays – Soul Finger (1967)
Herb Alpert & the Tijuana Brass – A Taste of Honey (1968)
Young-Holt Unlimited – Soulful Strut (1969)
(mit Vocals von Barbara Acklin als "Am I the Same Girl)
YouTube Playlist mit Songs aus den 60ern.
Melodie, Soul-Funk und Soundtracks.
In Deutschland war in den 60ern und 70ern die Easy Listening Musik auch sehr erfolgreich: Alben von James Last und Bert Kämpfert und Richard Clayderman mit "Ballade pour Adeline"
---
Die Instrumental Hits der 70er Jahre
Einige Instrumental Hits aus dem Bereich Soul, Funk, Disco: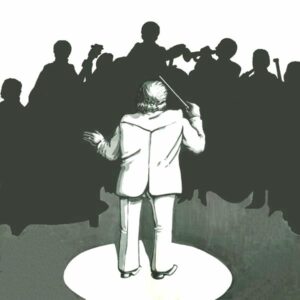 The Nite-Liters – K-Jee (1971)
Billy Preston – Outa Space (1972)
Manu Dibango – Soul Makossa (1973)
Commodores – Machine Gun (1974)
Van McCoy – The Hustle (1975)
B.T. Express – Express (1975) (Original von Barrabás)
Herbie Mann – Hijack (1975)
Salsoul Orchestra – Getaway (1977)
YouTube Playlist mit Songs aus den 70ern.
Die besten Hits aus Soul & Funk und Soundtracks.
---
Aus dem Bereich Synthie Pop gab ein paar große Hits:

---
Die Instrumental Hits der Film Music (Soundtracks)
Einige Soundtrack Beispiele der 60er und 70er Jahre.
Percy Faith – Theme From A Summer Place (1960)
Ferrante & Teichers – Theme from Exodus (1961)
Henry Mancini – Pink Panther Theme (1965)
Maurice Jarre – Lara's Theme (Doctor Zhivago) (1965) (Vater von Jean Michel Jarre)
Hugo Montenegro – The Good the Bad And the Ugly (1968)
Lalo Schifrin – Theme from Bullitt und Mission Impossible (1968)
Ennio Morricone – Spiel mir das Lied vom Tod (1968)
Maynard Ferguson – Gonna Fly Now und Bill Conti – Gonna Fly Now (beide von Rocky) (1977)
John Williams – Star Wars Theme (1977) und Theme from Close Encounters Of The Third Kind (1978)
neben Filmen waren auch Serien Instrumental Hits sehr erfolgreich:
The Ventures – Hawaii Five-O May (1969)
Mike Post – The Rockford Files (1975)
Rhythm Heritage – Theme From S.W.A.T. (1976)